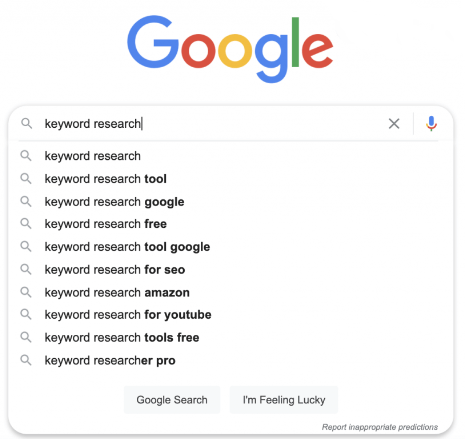 the secret of your online business...!
Keyword Research is the most important part of an online business. Choosing the best and profitable keywords is the top most priority for any website. We are dedicated to find best and suitable profitable KWs for your business.
We have different price for different website.
Upto 10 KWs
3 competitors Analysis
Longtail KWs
Monthly Search Volume (MSV)
Allintitle data
AllinURL data
Cost Per Click (CPC)
Domain Score
DA+PA
KW competitiveness
Website Audit
Action Plan
Others
Upto 15 KWs
5 competitors Analysis
Longtail KWs
Monthly Search Volume (MSV)
Allintitle data
AllinURL data
Cost Per Click (CPC)
Domain Score
DA+PA
KW competitiveness
Website Audit
Action Plan
Others
Upto 25 KWs
10 competitors Analysis
Longtail KWs
Monthly Search Volume (MSV)
Allintitle data
AllinURL data
Cost Per Click (CPC)
Domain Score
DA+PA
KW competitiveness
Website Audit
Action Plan
Others